Values and services for our customers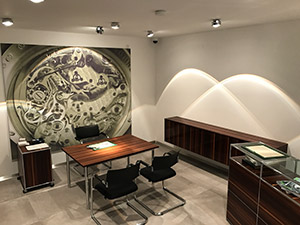 Our store
Our customers treasure the individuality of special collectors watches or the price advantages that we can offer for top quality modern watches from leading brands.
Repairs and other services carried out by Wilfart will exceed your highest expectations. Not only are the full facilities of our in-house watch makers workshop at your full disposal but also an abundance of knowledge and expertise about timepieces of all kinds. We will happily take the time to answer any questions and discuss problems or wishes that you may have.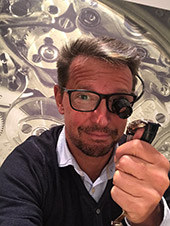 Bernhard Wilfart



Those who have that special watch feeling, those who feel incomplete, almost naked without their watch to accompany them wherever they go. They are the people we aim to serve. We offer a full service approach which meets all of your needs and desires. Valuable collectors watches, new watches from leading brands as well as trading with watches of all kinds influence the diverse range that we have to offer.
In doing so we have established the highest standard of quality and sales principals which are second to none. The real value of a watch cannot be found in todays price lists of glossy prospects. The real value of a watch in this modern day can only be found in the worlds largest marketplace, the internet. This is where the dreams of customers coupled with the rules of supply and demand dictate the prices and not the desires of the suppliers. And that is just the way it should be, as we wish to offer watches at realistic prices that are of the highest quality, absolutely reliable and maintain their value.